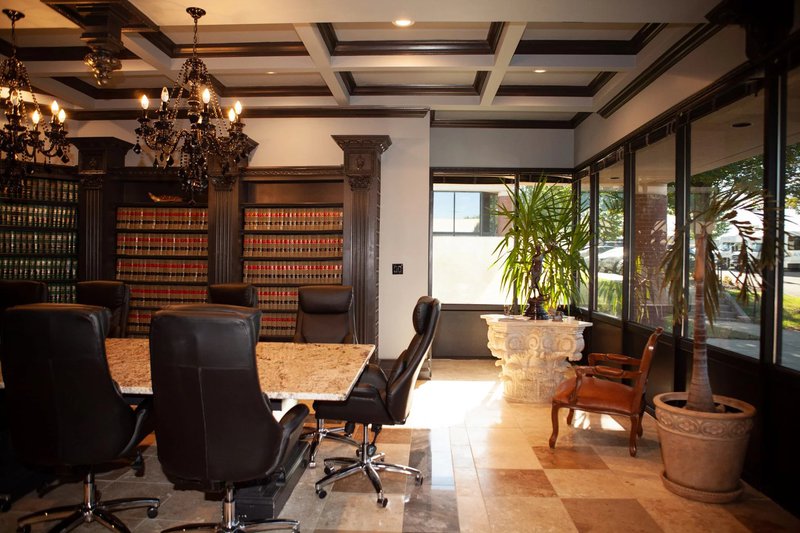 We have 30 years of experience in helping our clients get what they deserve.
1988
Started to serve the needs of Central Kentucky
Kelly P. Spencer started his solo law practice as Kelly P. Spencer, LLC in August 1988 through December 1989.
---
1990
Formed Spencer and Moriarty Law Firm
Partnered with Daniel Moriarty and began Spencer & Moriarty, PSC from June 1990 until December 2003.
---
2004
Spencer Law Group
Formed Spencer Law Group, PLLC, and has since helped thousands of clients receive the benefits they deserve.
---
2014
Attorney Richard Foley
Richard joined The Spencer Law Group in 2014 and has been a vital part of the firm's civil litigation team since. His practice focuses on personal injury, medical negligence, social security disability as well as domestic relations, probate, and estate planning. He received a master's degree from the University of California – Santa Barbara and subsequently his law degree in 2010 from the University of Kentucky College of Law.
---
2015
Attorney William (Bill) Brown
In 2015 Bill merged his practice with Spencer Law Group knowing his strengths and demeanor were better suited to helping injured people rather than insurance companies.
---
2018
Attorney Michelle Atkinson
Michelle is a member of the personal injury litigation team. She received her J.D. from NKU Chase College of Law where she was named to the Dean's List multiple times.